Heart Healthy...Brain Present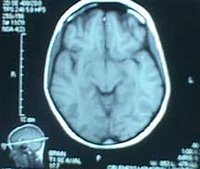 After 12 medical tests the doctors in Chile say my heart and other organs are healthy. So in the end, no one knows why I blacked out on the plane but - to my great relief - the CT scan of my head showed the presence of a brain.

After what happened on our last flight, I was a bit anxious about the all-night flight from Chile. But this morning we arrived without incident in Miami at 5:00 a.m. One nice coincidence was that the American Airlines stewardess who took care me when I passed out was also on the flight back. We got to thank her and let her know it wasn't, as feared, a heart attack or stroke.

Tomorrow we leave for Guatemala where we'll be doing three seminars for youth leaders. If you're one of those who pray, we'd appreciate your prayers for our workshops...that they won't just be informative, but transformative.